Group show - Summer Selection   
1 - 31 July 2021
For its 2021 group summer show, the gallery is delighted to present selected recent works by three gallery artists in dialogue with the delicate, large format works of Japanese artist Takeshi Shikama. The project is simple: present new, rarely or unseen works by these gallery artists, that exhale the peaceful calm and warmth of summer.
Artists and exhibited works
Terri Weifenbach
Born in NYC in 1957, raised in Washington, DC and educated at the University of Maryland, Terri Weifenbach spent a dozen years from her early twenties living in New Mexico and California. She now resides in Paris, France. Known for its delicacy and great mastery of the bokeh technique, Terri's work is particularly appreciated in Japan: since 2000 her work has been presented in solo and group gallery exhibitions in Tokyo, Nagoya, Nara.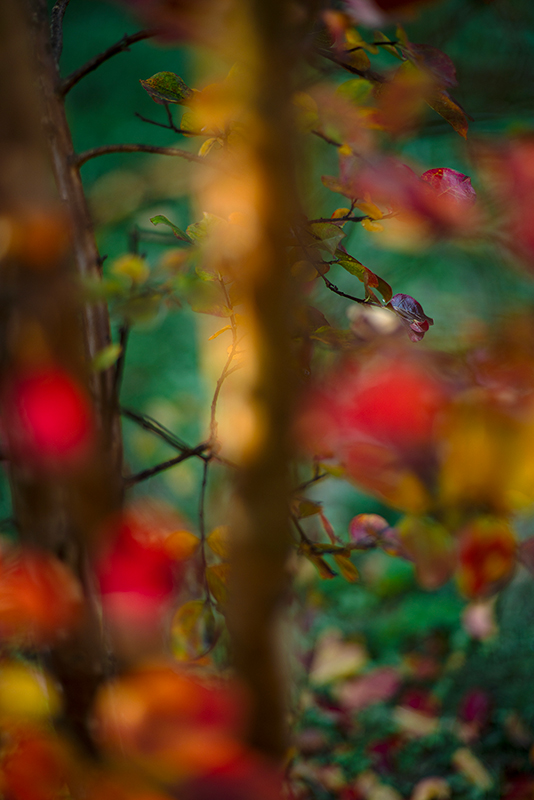 29 October 2014 ©Terri Weifenbach
Her first solo museum show took place in 2017 at Izu Photo Museum in Clematis no Oka and in spring 2020, the Saitama Photography Triennial, guest curated by film director Shoji Toyama, will include a large selection of works by Terri as part of the festival theme of flowers. Terri collaborated with artist Rinko Kawauchi on the exhibition and book Gift (2014), and participated in numerous workshops, residencies and lectures organized by different Japanese cultural institutions.
Weifenbach is also renowned as a teacher and, in addition to national and international workshops, she has taught at the Corcoran College of Art and Design, Georgetown University and as Lecturer at American University (Washington). Terri Weifenbach's work can be found in international collections such as the Center for Creative Photography (Arizona), the Sprengel Museum (Germany) and the Collection Hermès in France. She is a Guggenheim Fellow having received the distinction in 2015.
Chloe Sells
Chloe Sells was born in Aspen, Colorado in 1976 and began photographing in 1993. Her work has been exhibited in the United States, Europe and Africa. She currently lives between her darkroom in London and her home in Maun, Botswana. Chloe photographs with a Contax 645 and Linhof 4x5. She still uses film and prints all of her work in the darkroom, by hand. Each of her works is a unique analogue C-type print, using conventional negatives overlaid with abstract colour, light, texture and patterns in the darkroom, and she sometimes draws into the surface of her printed photographs with paint, ink and marker.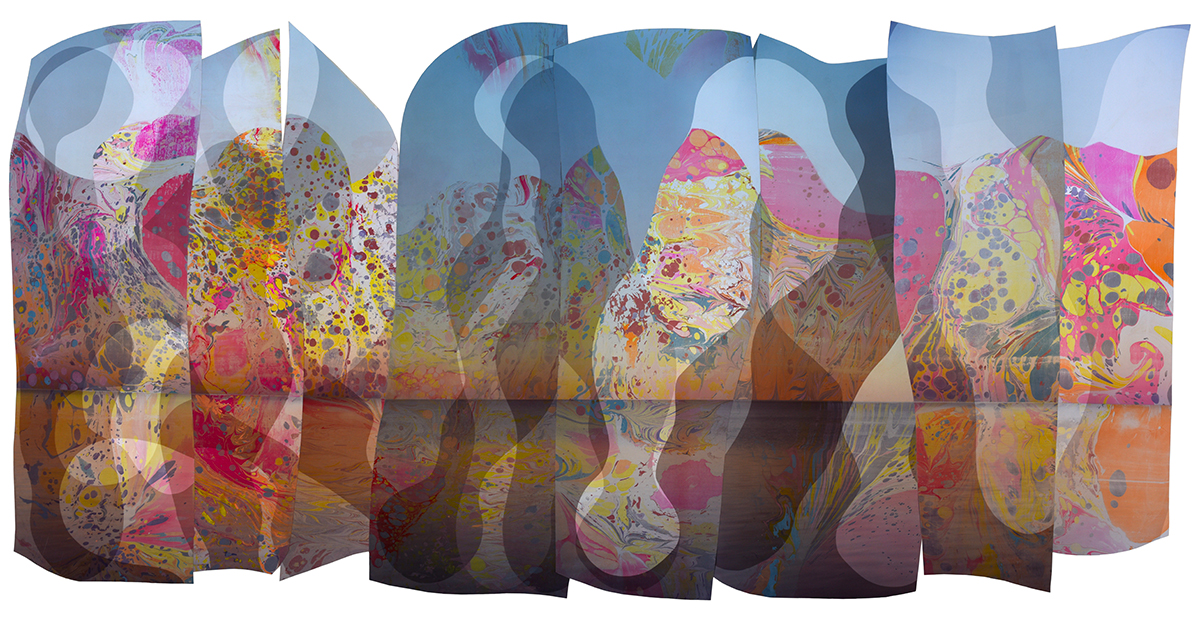 Meetiing of the minds (Botswana, 2017) © Chloe Sells
With the complete removal of light, the silence of the darkroom is penetrating. As a result of bending the rules of photographic alchemy, image and imagination become entangled... Colour reinterprets emotion. Imposed textures retrace geographic contours. Crooked edges are a result of cutting 50 metre rolls of paper in the dark and are left on the final images as a reminder that the view of the world through our eyes is not rectangular.
Chloe Sells produced the series The Place of the Dry, Dry on the Makgadikgadi Salt Pans in the Kalahari Desert, Botswana. Undergoing a particularly poignant moment in her life, the artist found solace in the vast landscapes that mirrored her internal contradictions and associations, also symbolizing that which is fixed and determined in life—being born and dying. The central horizon line scoring each work reminds us that if we chased the horizon we would, eventually, come back to the place we started from.
Laura Stevens
Laura Stevens (British, b. 1977) is a photographer based in Paris. Stevens' practice lies at the intersection between the female gaze and the personal. Beginning autobiographically, her reflections are translated through the direct act of looking, using figurative and landscape subjects to create still and moving images imbued with a distinct visual tension. She explores the notion of the private space and the interdependency between emotions and environmental surroundings.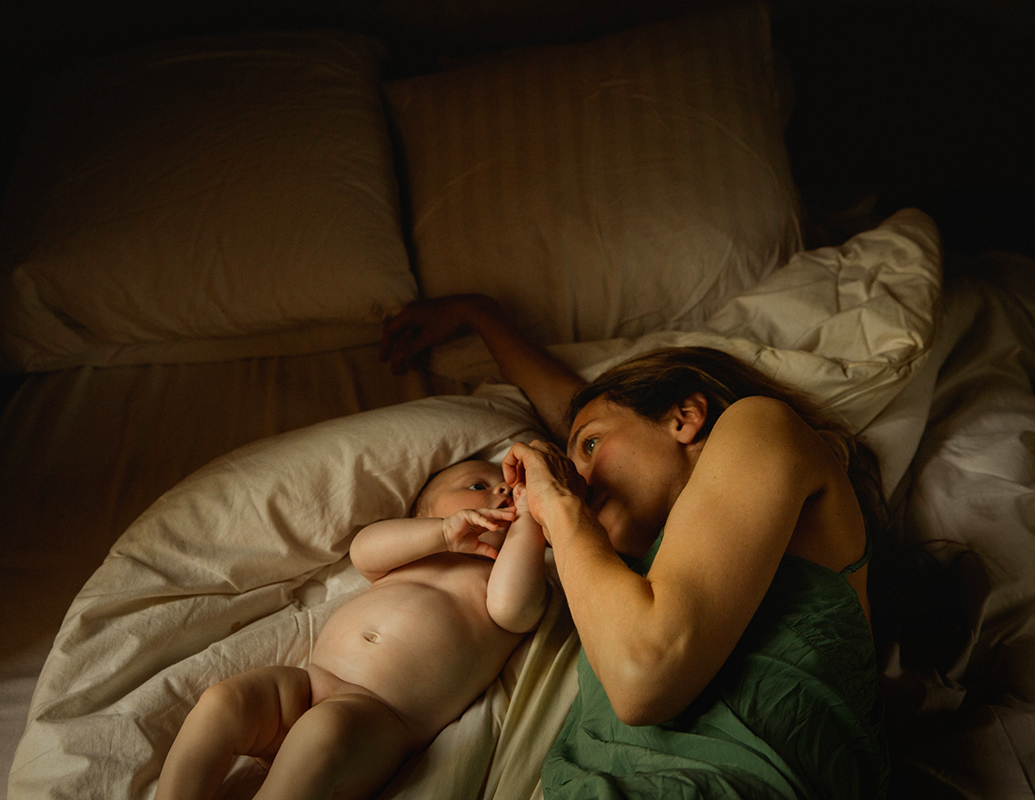 A Latent Spring : Juliette & Emile, 2020 © Laura Stevens
The relationship between the artist and subject matter is central to her work, using this connection to create studies on solitude, intimacy, loss and longing. Her work has been shown in museums, galleries and festivals internationally, including Clampart Gallery, The National Portrait Gallery and Art Palm Beach, with residencies at Cité International des Arts in Paris and Campo Air in Uruguay, and receiving awards and accolades, recently a finalist of the Prix HSBC pour la Photographie 2019.
Takeshi Shikama
Takeshi Shikama was born in Tokyo in 1948. After a lengthy career as a designer, Shikama turned to photography and began making work which would ultimately become "Silent Respiration of Forests." The series was published by as a book by toseisha, Tokyo, in 2008. Shikama's work has been exhibited internationally in Japan, Europe, and the U.S., and is held in the permanent collections of the Bibliothèque Nationale de France (Paris), Museet for Fotokunst Brandts (Odense, Denmark) and the Museum of Photographic Arts (San Diego). He currently lives and works in Tokyo.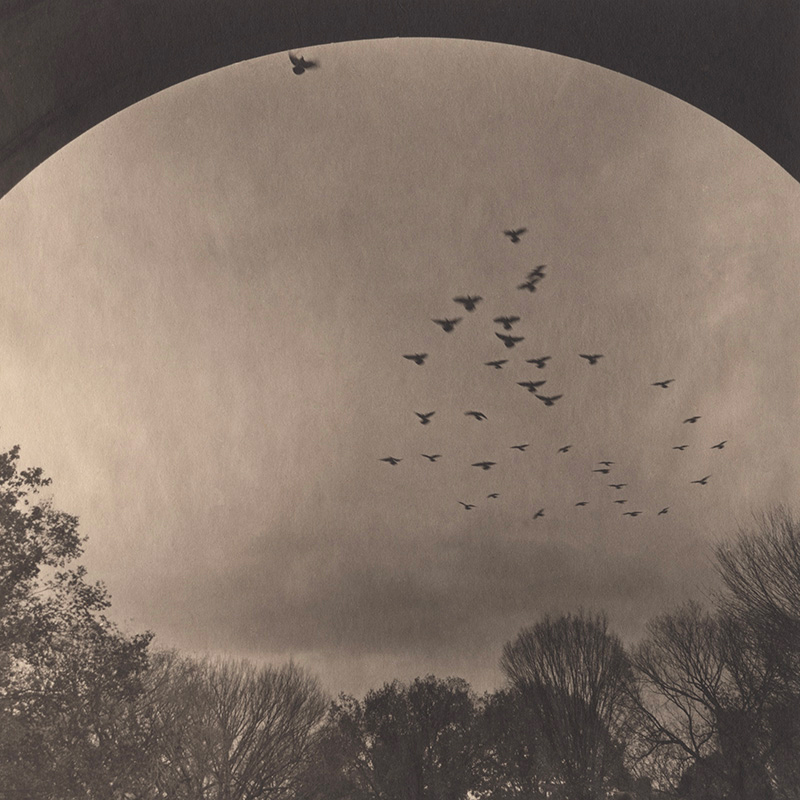 Central Park #42 © Takeshi Shikama